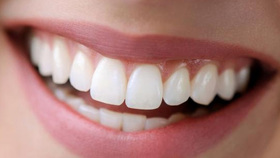 Tooth-Coloured Composite Restorations
Gone are the days when tooth trauma and cavities could only be treated with unsightly metal fillings. Today, modern, tooth-colored fillings made of durable resin can be bonded to your teeth for a stronger, more natural-looking effect. Composite fillings are virtually undetectable and require only a single appointment to apply.
Relax, we'll take care of you...
A great dental practice doesn't just happen, it is the result of diligence, honesty and foresight – along with the help of many good friends. Thanks to the referrals of our wonderful and dedicated patients, we have become one of the most popular dental offices located in downtown Chatham.Please explore and learn as much about our services as you desire. We believe our patients should have as much information as possible to make informed decisions regarding their oral health and treatment options. FIND OUT MORE
Relax, we'll take care of you...
A great dental practice doesn't just happen, it is the result of diligence, honesty and foresight – along with the help of many good friends. Thanks to the referrals of our wonderful and dedicated patients, we have become one of the most popular dental offices located in downtown Chatham.Please explore and learn as much about our services as you desire. We believe our patients should have as much information as possible to make informed decisions regarding their oral health and treatment options. FIND OUT MORE